MIKE WOOD
President and CEO
Mike Wood joined the organization in 2011 as Chief Operating Officer and appointed CEO & President in October of 2014. Mike is responsible for the overall management, growth, and success of the business. He is responsible for leading the development and implementation of the Company's long-term strategy with a view to creating shareholder value, and overall responsibility for the operational and financial achievements of the business.

"Product innovation has been at the heart of JAC Products from its beginning and remains so today. Our products provide value-added differentiation for our customers' vehicles. Our ability to design and build innovative products with the stylish integration of extruded, molded, and roll-formed components, in unique combinations, is one significant way in which JAC Products enables our customers to achieve their specific vision for each vehicle. The execution of a well-conceived business plan is at the heart of our performance, and the relentless pursuit of improvement in all aspects of our work is key to maintaining our market leadership position."
 - Mike Wood
MICHAEL MORIARTY
Chief Financial Officer
Mike Moriarty joined JAC Products in November 2021. Mike is responsible for the overall financial planning, reporting, internal controls, insurance and risk management, tax and treasury, audit, and Information Technology activities for the global business. 
JODEE SZOZDA
Vice President Human Resources & Administration
Jodee Szozda joined the JAC Products human resources organization in 1996. During her tenure with the company, she has successfully completed assignments in expanded organizational development and functional leadership roles. Jodee has global responsibility for the full breadth of programs that ensure our organization has capable talent and an engaging work environment that can execute and achieve our long-term growth strategies. 
ALEX HALL
Vice President Global Product Engineering
Alex Hall joined JAC Products in 2011 as Project Engineering Manager. In 2015, Alex was appointed global Director of Product Engineering. His responsibility includes the overall design and engineering of all production products, resident engineering, warranty management, and leadership of all VAVE activities across the Company. He also serves as Co-Chair of the JAC Products Sustainability Council.
GORDON MICHIE
Vice President Advanced Product Development 
Gordon Michie joined JAC Products in 1999 and progressed through a number of engineering and program management assignments. After leading the global Product Engineering activity for several years, he assumed responsibility for leading and expanding our Advanced Engineering team in 2016.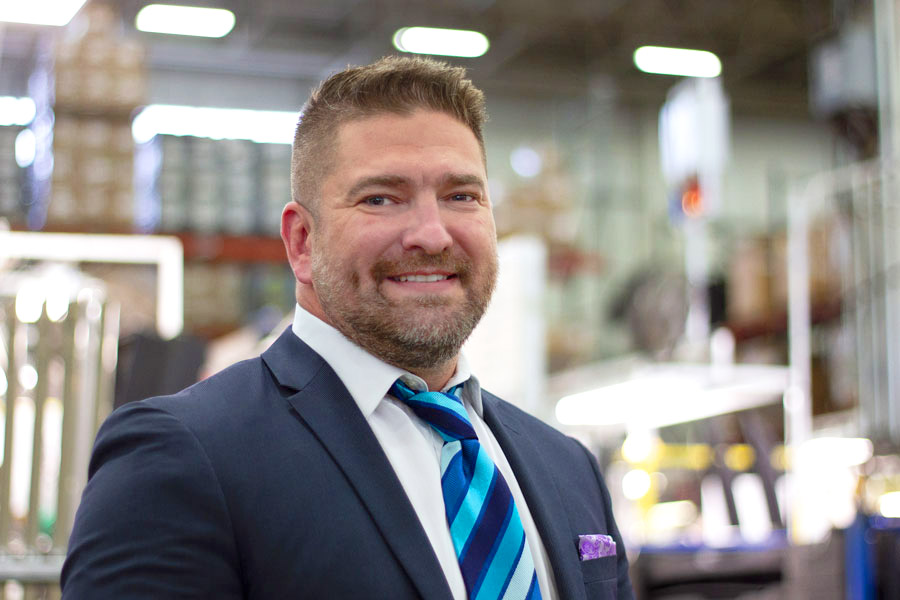 DON CLINE
Vice President Sales, North America 
Don Cline joined JAC Products in 2011 as Executive Director Sales for North America. Don was appointed Vice President Sales for North America in 2015 and in January of 2018 assumed responsibility for global business development. In 2020, Don assumed responsibility for JAC Products Operations, bringing his understanding of customer requirements and expectations, as well as his previous manufacturing background to bear on the operational performance of our business. In late 2021, Don rejoined the sales organization as the Vice President of Sales for North America. 
STEVE SCHAFER
Managing Director, North America
Steve Schafer joined JAC Products in April 2021 to assume the leadership of the recently established North American Region.  This change of organization structure defined the region as an operating unit within JAC Products in a manner consistent with our European and China structures. Steve has overall responsibility for regional customer relationships, sales and commercial activities, and the operational and financial performance of the regional business.
RICARDO NEVES
Managing Director, Europe / Chairman of the Board, China
Ricardo Neves joined JAC Products in July of 2017. Ricardo has overall responsibility for the regional customer relationships, planning and implementing the growth strategy for Europe, the operational and financial performance of the business and leadership of our European organization. In early 2022, Ricardo was named Chairman of the Board for our China Board of Directors, taking on the responsibility for the China Board and the continued growth and development of the China region.
TONY YUAN
Managing Director, China
Tony Yuan joined JAC Products in January of 2018. Tony has assumed responsibility for the rapid development of our organization, and our business in China. He is responsible for expanding customer relationships and developing new business opportunities as well as the overall operational and financial performance of the regional business.